My wife Dorothy and I met during the summer of 2002 while she was visiting Washington state with her brother. I was introduced to her via my co-worker who had been friends with her family for many years. My co-worker and I worked for the Navy as civilians.
After her visit to the U.S., we kept in touch via emails and phone calls. I then visited her in Basel that Christmas for several weeks. It was great spend time there and meet her family and friends. She took me all over Basel, and we visited lots of other places in Switzerland. It is just a beautiful country!! As our feelings grew stronger for each other, it was getting harder to say good bye after each visit. Dorothy then visited me again three months later in Washington, and then we decided to get married.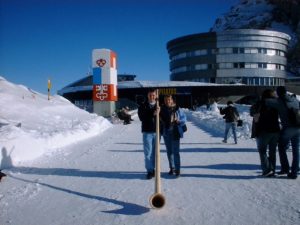 We were married in a small ceremony near the Munster on 24 June 2003. My parents and brother were able to attend and all of her family and friends were in attendance. After the ceremony, Dorothy organized a wonderful lunch in a beautiful garden. Later that evening, her sister hosted a beautiful dinner at her house. It was just the perfect day!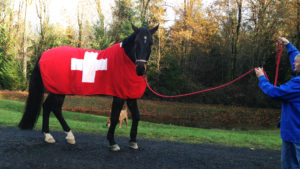 We now live in the Puget Sound area of Washington state. We have 2 beautiful dogs (Cosmo and Matilda) as well as two horses (Avatar and Rafiki). Dorothy loves her horses and likes to do jumping and dressage shows. I prefer bikes and love to ride whenever I can.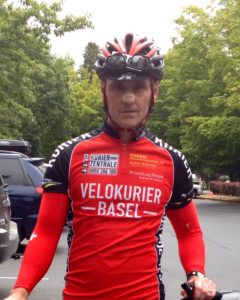 Life is definitely good!
________
How did you find love in Basel? If you have a story to share, please let us know!