What kind of person are you: Ice cream or gelato? Frozen yoghurt or sorbet?
When the day is warm and the winter ice has melted away, when the Rhein is full of swimmers and the air is full of music, all that's really missing is the perfect bite of something sweet. Ice cream, gelato, sorbet, yoghurt…in fancy cups or cones to go, ice cream in Basel is as much an art as summer itself.
Mövenpick
Mövenpick ('The Art of Swiss Ice Cream') has long been famous for its ice cream innovations, all made with real Swiss cream. With new flavours practically every season, from berry sorbets in the summer to cinnamon swirl and Basler Läckerli in the winter, ice cream with Mövenpick is a year-round specialty. This year's newest Summer Limited Edition is 'Sour Cherry & Cream.'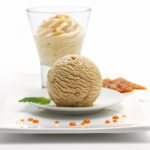 The Mövenpick restaurant in Basel, right at Markplatz, has a whole menu devoted to ice cream (
Glace
), with a variety of signature sundaes (
Coupes
). The Black Forest, the Coupe Denmark, the Honeymoon — all are beautifully presented with fresh fruit, thick whipped cream, chocolate or raspberry sauce, and their signature almond-brûlée cookies.
If you're feeling brave, try the Tête-a-Tête, a meal in itself for two (or four!) with 6 scoops of ice cream topped with fruit and cream. It's always fun to sit outside at their sidewalk café during the summer and watch the bustle of Markplatz, but the restaurant also has a stand outside with cones to go, for your walk by the Rhein.
Most agree that ice cream here is slightly on the expensive side, but sumptuously worth it! You can see a full list of what Mövenpick offers on their website, moevenpick-icecream.com. Unfortunately not all flavours are always available at the restaurant, but you might be able to find them at Coop.
Confiserie Schiesser
A long-established sweet shop in the center of Basel, right next door to Mövenpick, Confiserie Schiesser goes beyond truffles and marzipan to finger sandwiches and ice cream sundaes. Climb up the winding wooden staircase to their charming old-world tea room overlooking Marktplatz, or order downstairs at the sidewalk café. You can see the latest summer creations on their official Facebook page.
One of their best-loved specialties is the Mocha Eiscafé — rich coffee ice cream with cold coffee, vanilla, and cream fashioned after a prized recipe from 1870. On the way out, don't forget to check downstairs in the shop for single-flavor ice cream cups to take home.
Confiserie Sprüngli
Confiserie Sprüngli, known for their one-of-a-kind Luxembergerli (bite-sized macaroons), is another confiserie that has made its mark with its own brand of unique homemade ice cream. Amid the chocolates, truffles, and pastries, you'll find the ice cream smooth and the flavours intense. Basel has two Sprüngli locations: one on Güterstrasse, and the other on Steinenberg. The chocolate ice cream, of course, is a favourite.
Acero Basel
Cross the bridge to Kleinbasel to check out Eiscafé Acero, a gelateria at Rheingasse. With fruit sorbets, ice cream staples like chocolate and coconut, and some specials like maple syrup, the ice cream at Acero Basel is fresh and homemade with new flavors all the time. As a café, Acero also serves muffins, quiches, panini, and a wide selection of coffees, teas, and cold drinks. Usually selling waffles as well, with the start of the summer they have initiated something brand new — sweet, icy Almond Granitas, after a traditional Sicilian recipe.
10′ Dieci Gelateria Basel
Right on the Steinenvorstadt, across from the Kino Pathé,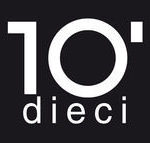 is more of a fixed ice cream stand than a café. They have a good assortment of gelati that changes frequently and sells out quickly during these summer months. One of the best parts of ordering gelato is that you buy it by the cup size, not the scoop — meaning that the bigger the cup you buy, the more flavours you can order. It's ideal for those of us who want to try them all (which, let's face it, is all of us)! And if you think you may have seen a Dieci pizza courier driving around town at some point…you have. It's part of the Dieci empire of pizza delivery, restaurants, and gelaterias all over Switzerland.
It's impossible to list all the places to find good ice cream in Basel. Throughout the city you'll come across lots of independent gelato carts, and there are many restaurants by the Rhein that have their own ice cream menus. But wherever you look, you're sure to find just the right something sweet.
Tell us! What kind of person are you?