Latest News from: Baselworld 2015 Press Conference—Live Report
The undisputedly premier event that unites key players from all sectors of the global watch and jewellery industry under one roof, Baselworld 2015 commenced this morning with the inaugural press conference. The conference hall was filled with key players representing the print, TV and digital media from every continent who were eagerly awaiting the Baselworld press conference which marks the start of the landmark event in the annual calendar of the watch and jewellery industry: the show that will unveil the trends of tomorrow.
Please visit Baselworld.com for information on daily schedules, lodging, things to do!
What is Baselworld?
Baselworld Watch and Jewelry Show is a trade show of the international watch and jewelry industry held every Spring in Basel, Switzerland. It hosts approximately 2,100 exhibitors from over 45 countries, including the leading watch and jewelry manufacturers, as well as companies specializing in precious gems. The show attracts nearly 150,000 visitors (4,000 press) making it a one of the top watch and jewelry shows.
For a brief history of this trade show, check this information from Wikipedia:
The history of the show dates back to 1917 with the opening of the first Schweizer Mustermesse Basel (muba), of which a section was devoted to watches and jewellery.
•    1925 muba invited several watch manufacturers
•    1931 the Schweizer Uhrenmesse (Swiss Watch Show) was first held in a dedicated pavilion.
•    After 1972's Europe's meeting place exhibition, companies from France, Italy, Germany, and the United Kingdom were also invited.
•    1983 the show changed its name to BASEL and two numerals denoting the exhibition year, e.g., BASEL 83.
•    1986, companies from outside Europe were included for the first time, reflecting the increased number of visitors from outside Europe.
•    1995 the show was renamed to BASEL 95 – The World Watch, Clock and Jewellery Show.
•    1999, a new hall with 36,000 square meters exhibition space was added. The year 2000 saw an increase of 6 per cent in trade visitors.
•    2003 the show was again renamed to Baselworld, The Watch and Jewellery Show.
•    2004, with the introduction of a new hall complex, the exhibition area extended to 160,000 square meters, attracting more than 89,000 visitors.
What Watch-Next is recommending: Basel beauties: Baselworld Watch Fair Preview – The giant Baselworld show, headed by the likes of Rolex, Omega, Tag Heuer, Patek Philippe, Girard Perregaux, Hublot, and Breitling, approaches fast. To read more, click here.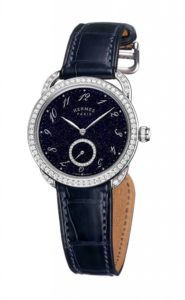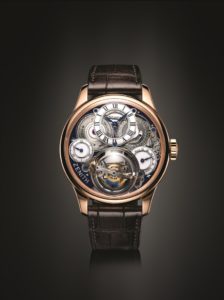 Basel Community also recommends reading A Question of Pickpockets.
—–
Photo by Kevin Kyburz via Flickr