It's Valentine's Day! Hectic week and no time to plan? No stress! There's plenty to do in this lovely, romantic city by the river…
Chocolate, of course.
Nothing says love like chocolate! And what better place to find it than in Switzerland. Bakeries, patisseries, confiseries…there's so much to choose from. Sprüngli, Bachmann, Beschle, Läderach, and Schiesser are all right here. These are the 'jewelers' of chocolatiering, where every truffle is a work of art. Stop by to see their Valentine's specials! You can find them online here:
Bachmann: confiserie-bachmann.ch
Beschle: www.beschle.ch
Läderach: laederach.com
Schiesser: confiserie-schiesser.ch
Sprüngli: spruengli.ch • They have two locations in Basel—Gütterstrasse 115 and Steinenberg 14.
Dinner is served.
If you find Basel's restaurants booked up, no worries. One of the most romantic ways to celebrate Valentine's Day is with a traditional fondue dinner at home. Here is a fun list of "Fon-dos" and "Fon-Don'ts" from world-renowned cheesemakers Emmi of Switzerland:
"Fon-Do"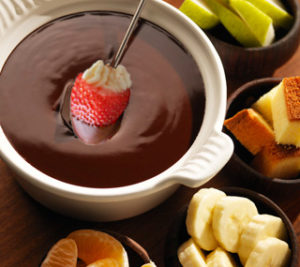 1) Variety is the spice of life! Be creative and serve a wide variety of dippables. Crusty bread, fresh fruit and veggies, boiled shrimp, marshmallows and cookies are all wonderful in fondue. Just be sure everything is prepared ahead in bite-size pieces.
2) Mix it up! Fondue is the perfect appetizer, main course or dessert. If you want to start with chocolate and end with cheese, it's up to you!
3) Swiss Kiss! It is tradition when eating fondue, to kiss the person to your right if you drop your bread in the cheese. (It's ok to do it on purpose…)
"Fon-Don't"
1) Don't forget to stir. As the night keeps moving, be sure to keep your fondue moving. Stir it up to so your cheese or chocolate fondue remains smooth.
2) Don't double dip. Every fork- or skewer-full should contain a new, unbitten morsel. (If a piece falls in the fondue, see fon-do tip #3 above!)
3) Don't hide any surprises. While fondue offers a lot of interactive eating enjoyment, it is not a good place to stash an engagement ring or other surprise gifts for your sweetie.
Ready-made fondue is available at Migros and Coop (along with fresh flower bouquets and wine or champagne), or you can visit a specialty cheese shop. Two other stores to check out are Manor at Schifflände and Globus in Marktplatz—specialty department stores with everything you need to create something special at home, complete with table settings, candles, and Valentine's cards.
Away from you…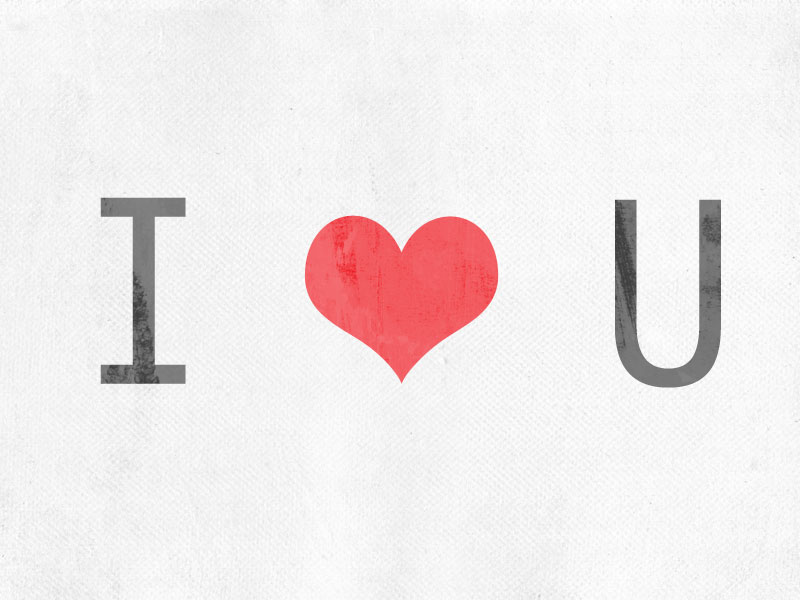 One of the unique and often challenging things about Basel is that for many it is not a permanent home — it is a stopping place for travellers, for business people and backpackers and adventurers. Many expats in Basel are on temporary work assignments, or are away from loved ones during the holidays. What do you do if you can't be with that special someone on Valentine's Day?
The good news is that in today's high-tech world, it's hard to stay disconnected. If you have apps like FaceTime on your smart phone, your sweetheart will love seeing the Rhein River and Markplatz, and all the sights and sounds around Basel. You could make it a memorable Valentine's Day with a virtual tour of the city, or a romantic Skype dinner at home. Technology now lets us be more creative than ever before.
How are you celebrating Valentine's Day? We'd love to hear about it!